Sending a picture message works just like sending a regular text message with Sideline!
1. If you're sending a new message, tap the New Message icon  in the upper right corner of your inbox
2. If you begin typing, your contact's name will appear in a drop down list. Tap on their name to add them as the recipient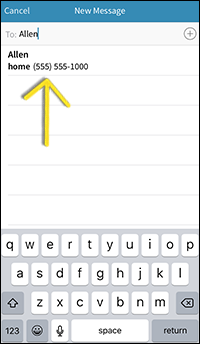 3.Tap the plus sign to the left of the text box and you'll be asked if you want to take a picture, or choose a picture from your camera roll.
*Make sure you have allowed Sideline access to your photos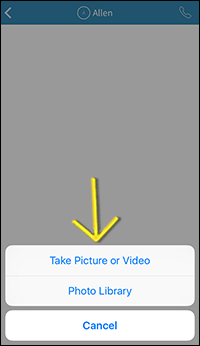 4.The picture you've chosen to add will now appear in the text box. To add text with your picture, simply type in your message in the white text box. When you're ready, tap Send
Video Messages
The process to sending a video is very similar to sending a picture. Instead of tapping Photo, tap Take video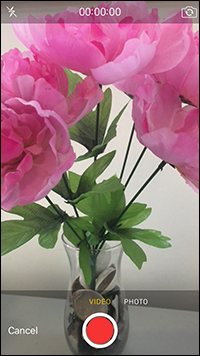 After pressing stop, you will have the option to Retake or Use Video in your message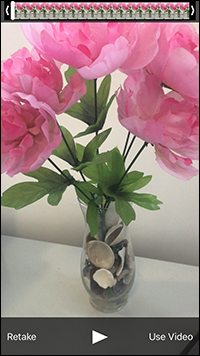 Once you've taken your video, an HD version will be sent along with the video for higher quality
To save the video to your device, tap the arrow on the bottom left
*Unfortunately, there is a 100 second limit to the videos you can send. If you attempt to send a video that is longer than 100 seconds, it will not deliver successfully
If you're in Canada: at this time, picture messages cannot be received from contacts whose carrier is Rogers Communications
If the user is sending to Metro PCS, they must send to phonenumber@mymetropcs.com
If you have any questions about  picture messaging or any of Sideline's other features, email us! We'd love to help you out.