Sideline offers a variety of ringtones to choose from to help you distinguish the calls coming through Sideline from your main number.
To change your ringtones, first tap on the Sideline icon to access the Settings.
Tap Default ringtone
The next screen will display the following ringtones: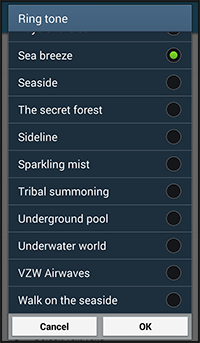 If you're still having trouble with your ringtones, or you have any other questions, send us an email!