How does it work? Sideline is to be used as your new secondary phone number! 
First, make sure that your device is running on iOS 8.0 or above to download the app.
Then create an account, and start a free 7 day trial of Reserve Number.
Upon opening the app, tap Continue to register your phone number.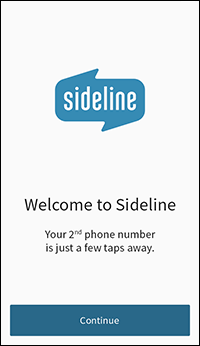 Why? Sideline uses the plan you've established with your service provider to keep your private and personal calls separate. 
After entering your phone number and choosing a password, tap on Send Confirmation Code
You'll then receive a text from us confirming with a code so we can confirm this is the right number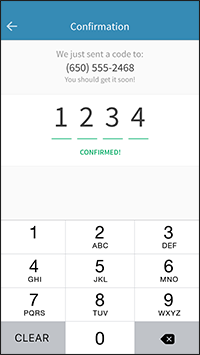 Now you get to choose your Sideline number! To find local numbers tap Yes, allow access or enter your preferred zip code
A pop up to Confirm or Go Back will appear. To continue, choose Confirm. To choose a different number, select Go Back
Make sure to allow notifications, and to allow access to your contacts to ensure you get the most out of your Sideline application :)
After enabling your notifications, you are on your way to start your free 7 day trial.
Once you reach the 7 days, your Reserve Number subscription will begin! For $9.99, you can feel secure knowing you'll never lose your new lovely number 
If you have any questions or trouble setting up your new account, please let us know and we'd be happy to help! 
< Previous Article                                                                                                             Next article >